CpuExpress provides the best data recovery services in Simi valley. We take pride in working on each case per existing guidelines so that our clients can receive the highest level of service and results.
Here, we believe in providing each customer with a personalized approach to help solve their issues with integrity. We have been serving in this industry for the past 17 years. Our team of technicians strives to help the client in every step of technical issues.

We specialize in rescuing your data!
Data loss is the worst disadvantage for anyone. We understand that losing important information can be devastating. Hence, we specialize in rescuing your data from all types of hard drive problems. Our data recovery specialist insists on technical solutions to tackle your storage mysteries.
With many years of experience, we know the most effective methods to restore your lost files quickly, safely, and at an affordable price. Our skilled professionals in Simi Valley are ready to delve into the depths of your system so we can provide the most reliable data recovery in Simi Valley for you. We offer professional, fast, and reasonable data recovery services for our clients.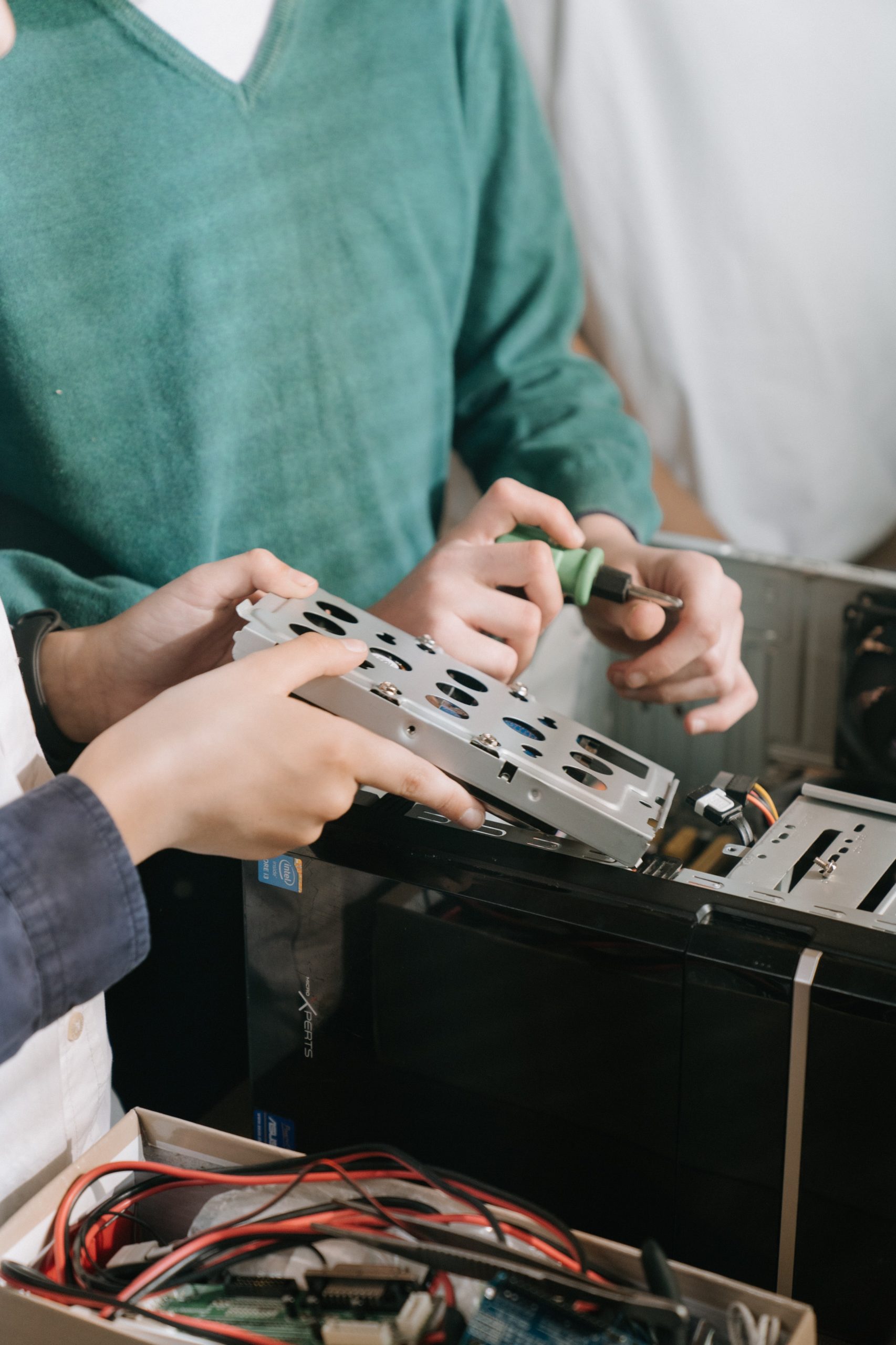 We offer advanced data recovery!
CpuExpress offers advanced data recovery techniques backed by experienced and dedicated certified experts. We can recover files that have been formatted, deleted, or copied between different storage media. It also includes saving user data from formatted drives.
Our data recovery experts can repair hard drives and recover lost data. They can recover files that have been corrupted due to virus attacks and hard drive crashes. Our expert technician also assists you to restore important data from the hard drive of your computer. You will be able to recover files from the raw hard drive which means there will be no loss of data.
We hack our way through every issue!
CpuExpress is a leader in SSD (Solid State Drive) and HDD (Hard Disk Data) recovery services. Our goal is not just to fix computers but also to help people when they need us. We hack our way through every issue thrown at us.
Whether you are struggling with an unresponsive computer or have problems getting the files, our experts have the experience and strength to address your IT needs. We recognize that despite impressive technical skills, your trust and confidence in us ultimately impact the outcome of our work.
Data loss can be harmful to your business in many situations. However, CpuExpress's data recovery services can help you to provide an effective solution to this problem. Are you looking for the most reliable data recovery company in Simi Valley? Contact us now. You can rest assured that we will always put you first and truly care about your success.